Course Description
The C|CISO Certification is an industry-leading program that recognizes the real-world experience necessary to succeed at the highest executive levels of information security.
The C|CISO Body of Knowledge covers all five the C|CISO Information Security Management Domains in depth and was written by seasoned CISOs for current and aspiring CISOs.
Certification Target Audience
CCISOs are certified in the knowledge of and experience in the following CISO Domains:
Governance (Policy, Legal & Compliance)
IS Management Controls and Auditing Management (Projects, Technology & Operations).
Management – Projects and Operations
Information Security Core Competencies.
Strategic Planning & Finance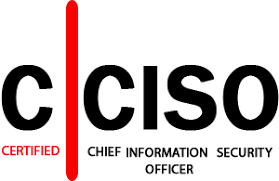 Location
Addis Ababa, Ethiopia
Register to our waiting list and get notified when the course starts.