Get a world class training and certification by Master Trainers at EC Council while staying at home.  Check the Schedule for your planned Cyber Security certification course and contact:
Mr.Tsega Hawaz at  tsega.h@itsc.com.et   or  +251911208112
or  Mr. Bikash Sharma  at bikash.sharma@eccouncil.org   or  +919000528160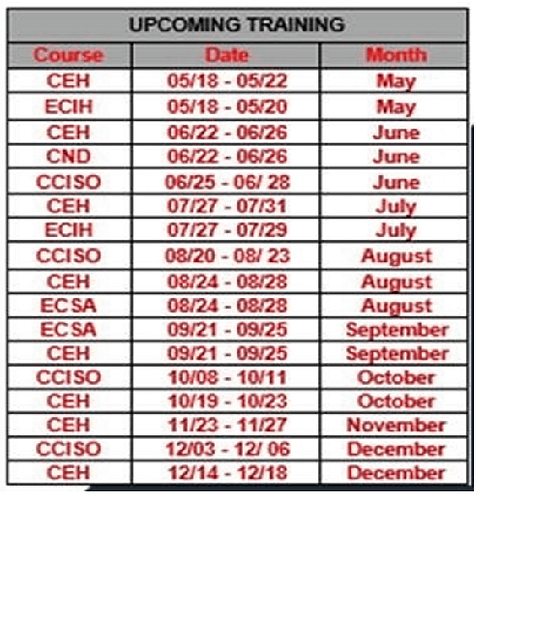 Schedule
Start Date : 18 May 2020
End Date : 18 Dec 2020
The Course will start on 18 May 2020.
Register to the our waiting list and get notified when the course starts.